Will you help us turning the world of waste upside down?​
At Seenons we are on a mission to bring people together for a waste-free world. Most important is that we're in it together. No team, no nothing. As there is no time to waste, we are looking for a Software Engineer Intern with passion for front-end development and design to join our mission!
Waste is a growing global challenge. In the Netherlands only we burn 2 million megatons of waste per year. That is the equivalent of 400 million cargo bikes full of waste! To contribute to the transition to a more circular economy, we use innovative and smart technology that is good for people, animals and the environment. We do this together with 25+ employees in the international city Amsterdam. As a team we value freedom and ownership, making us go to work full of energy every day. We dare to steer our own course and do things just that little bit differently. This is how we work together as a team to create a waste-free world!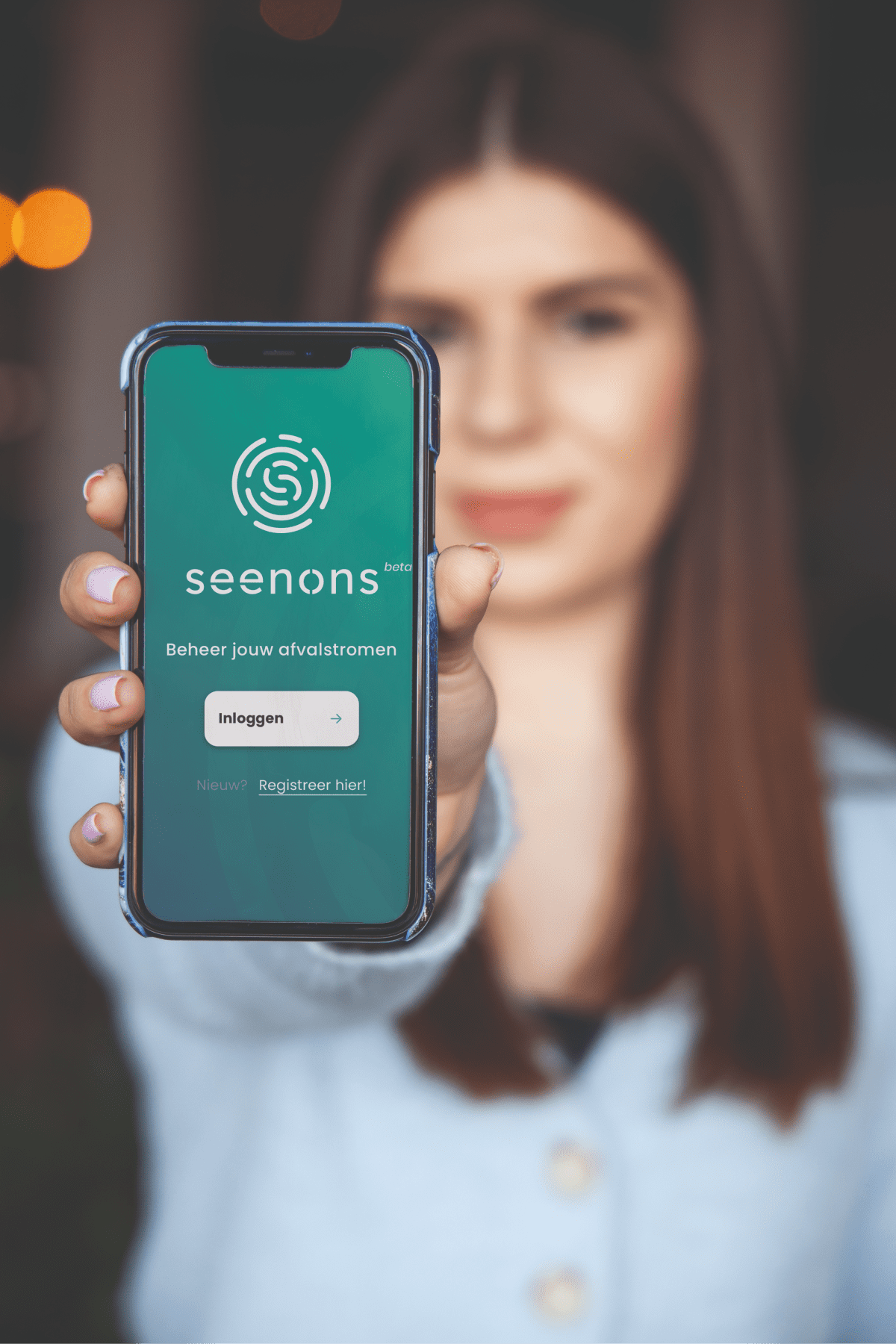 Create the best user experience
As a software engineering intern at Seenons, you get to own parts of the Seenons Platform. This is the cornerstone of our company. Your ideas are valued and play a key role in developing products our customers love to use (and look at!) . We don't expect you to know it all, but we expect you to want to learn with eagerness to overcome new challenges and prove yourself. Help us evolve the technical backbone of Seenons, to enable us to build the platform for the circulair economy!
Your main responsibility will be to support the implementation of new features for our existing and growing range of Web Applications. From day one you will work closely with the wider tech team to embrace new challenges and requirement pivots, as we continue to grow and adjust priorities. You will collaborate and brainstorm about UI/UX designs for new features and learn tools and skills to work in an agile development team. We are sure that this internship will give you great hands-on technical experience. 
You are a good fit if you are passionate about user experience, you are detail-oriented, and are interested in building out the designs that our millions of users. You are open-minded, driven and full of initiative. You have good communication skills and you like to work in a dynamic and fast-paced environment within a wider team. Last but not least you have affinity with sustainability/circularity. Therefore you immediately feel like you want to get started with our mission!
You have a basic understanding of HTML / CSS / JavaScript and you are enthusiastic about high-quality design. Experience with VueJS / NuxtJS and UI / UX design is a plus.
The chance to experience the first days of an ambitious and fast-growing start-up.
A learning curve so steep that it's making loops.
Internship allowance.
A team of 25 young, enthusiastic and international colleagues.
The opportunity to contribute to the race to zero waste together.
An opportunity to really make a difference within our organization. Lots of freedom and responsibility. Your opinion counts!
Office that meets the RIVM requirements – even in this time of (partial) working from home, we are still looking for committed people!
A hip, renovated office in the Houthavens area in Amsterdam, close to Amsterdam CS / Sloterdijk.
In better times we prepare a fresh, local and organic lunch every day and we enjoy a drink at the office every Friday.