Together for a waste-free world
We are a tech company founded in 2019 with a mission to bring people together for a waste-free world. Clean technology and smart logistics are used to bring everyone in the waste chain together, to save waste - valuable raw materials! Our platform and supporting app allows businesses, at just the click of a button, to arrange for their waste to be collected in the most efficient and sustainable way. The waste is taken to be made into new products so that it is no longer wasted.
Seenons is a fast growing start-up based in Amsterdam with a 45+ international team of enthusiastic 'waste warriors' on a mission. We are currently active across the Netherlands, present in Benelux with plans to expand further into Europe.
The best way for business waste
Our platform matches waste (also called residual flows) with the right processor. The processor turns it into a new product or into green electricity or biogas. For example, coffee residues are processed into soap or used as raw material for oyster mushrooms.
Orange peel becomes orangello, coffee residue becomes soap or is used to grow mushrooms. If we cannot find a match, we will find the most efficient and sustainable way to transport waste, reducing traffic, congestion in cities and CO2. This could be a cargo bike, an electric truck or a waste vehicle already driving down the street.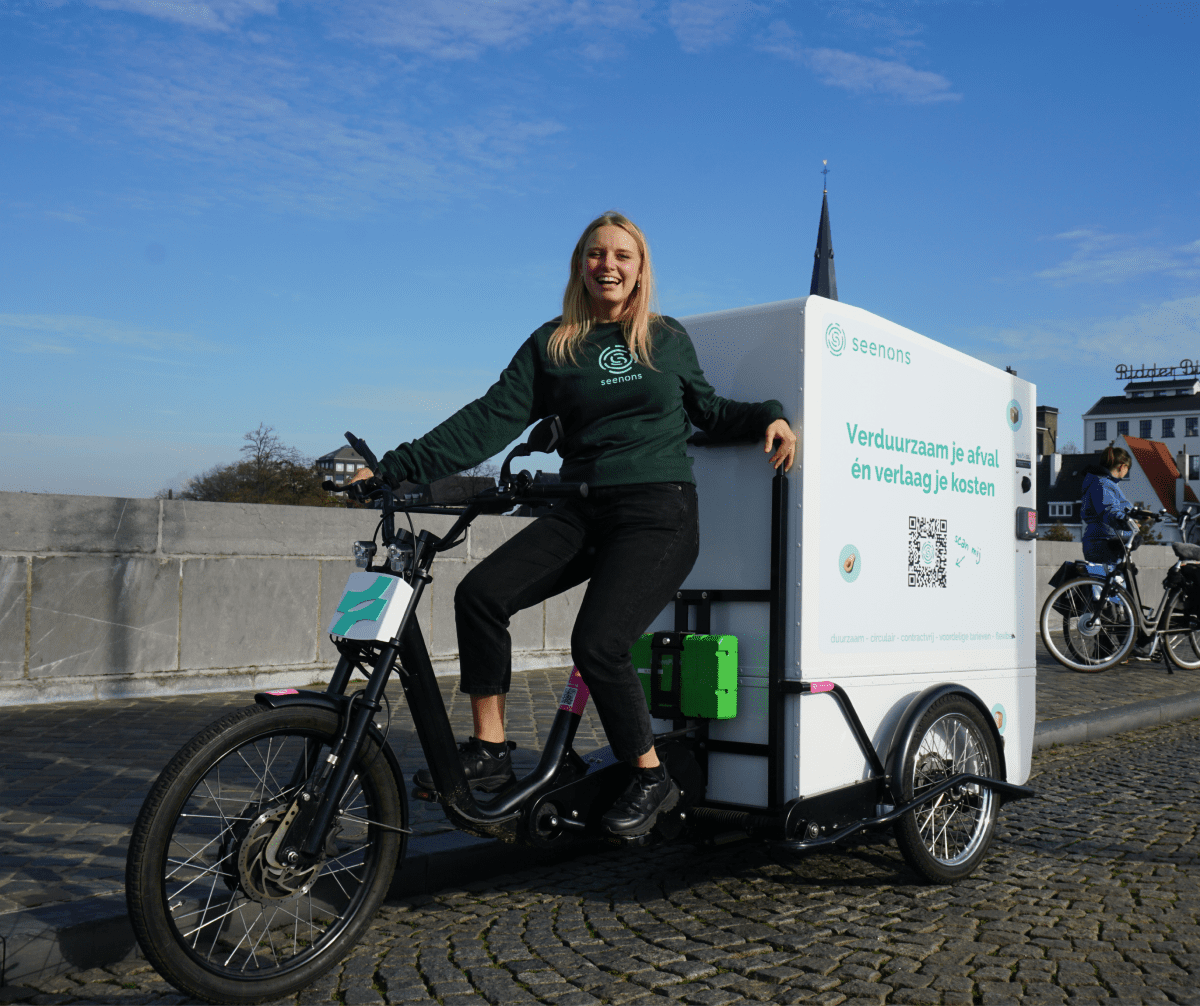 We are a clean-tech company
We use technology and smart logistics to reach our mission. We don't have a fleet of trucks or a waste plant, IT is our vehicle! We are building our technology to share with the rest of the waste industry.
Jorn and Joost set up Seenons in 2019 to revolutionize the way we deal with waste. We all know that natural resources are running out. Yet we are sending more waste than ever to be the incinerator, waste that is a valuable resource. This needs to change. That's why Jorn and Joost decided to set up Seenons: to rescue as many valuable materials from business waste as possible.
They set out to find if there was a way to reduce and transport waste more efficiently. At the same time they discovered circular businesses looking for raw waste materials. They realized that there was a need for something that could bring all those in the waste chain together. Fast forward two years and Seenons is now a vibrant organization of 45+ waste warriors ready to change the industry for good.
Meet the other waste warriors